The theme of our third meeting was "Future Plan[t]s", where we focused not only on recent developments in plant science, but also into the aspects involved in the development and growth of plant scientists and their careers.
Plants and People 2015 took place on September 7th-8th. To find more about "Future Plan[t]s", please have a look at our Programme and Abstract book.
The conference was again organised by the PhD students of the MPI-MP with great support from the following people:
Organising committee
Bjoern Ost Hansen
Franziska Fichtner
Iman Tabatabaei
Isabel Orf
Jana Dotzek
Mercedes Diez Cocero
Selin Bülbül
Tegan Armarego-Marriott
Tommaso Pellizzer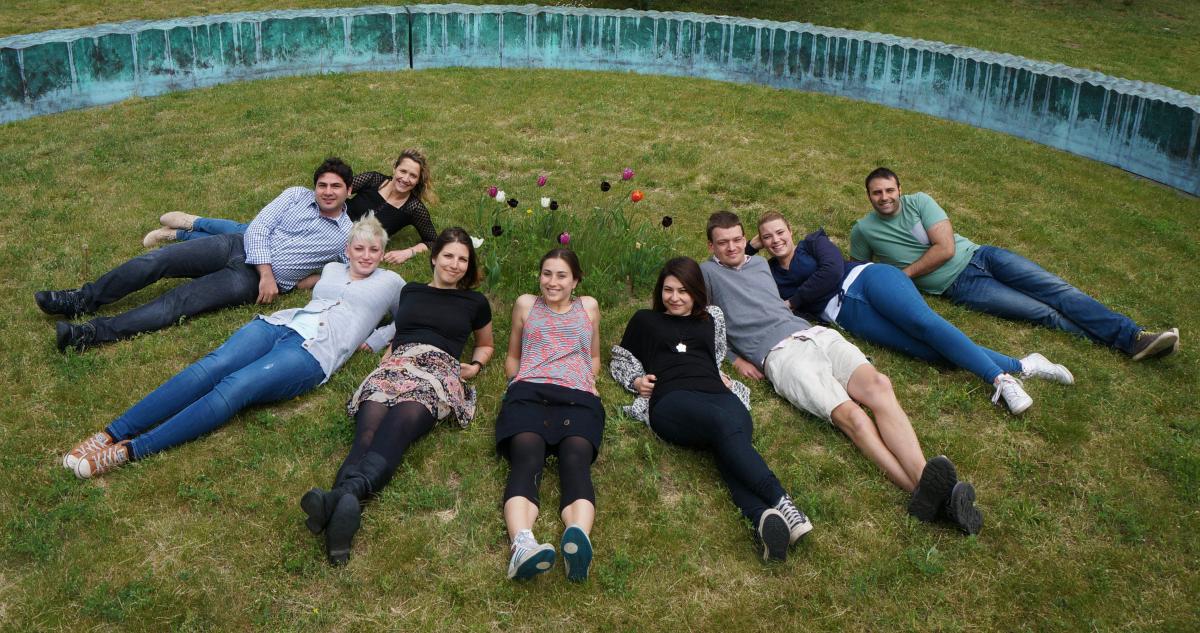 Organisational support
Dr. Ina Talke, IMPRS 'Primary Metabolism and Plant Growth'
Dr. Ulrike Glaubitz, IMPRS-PMPG and MPI-MP PR team
Birgit Schäfer, MPI-MP administration
Website support
Stefan Heinich, web programmer, MPI-MP
Jan Scharein, web designer, MPI AEI
Poster design
Iman Tabatabaei
Acknowledgements:
The Plants and People 2015 conference was financially supported by the Max Planck Society and the doctoral programme 'International Max Planck Research School – Primary Metabolism and Plant Growth' (IMPRS-PMPG). In addition, the following companies supported our conference: Roboklon, NEB, Sigma-Aldrich and Macrogen.