Potsdam is the capital city of the German federal state of Brandenburg and, as the residence of the Prussia kings and Kaiser until the early 20th century, can be called the Historical Capital of Germany.
Potsdam is home to the famous Park Sanssouci, Germany's largest World Heritage site, which contains beautiful palaces and grounds, as well as a Botanical Garden. To the east of the city is Cecilienhof, the location of the Potsdam Conference, where Stalin, Truman and Churchill famously met to define the post WWII treaties and conditions. Nearby is the 'Bridge of Spies' (Glienike Brueke), a border between the Eastern Bloc and the American Sector of West Berlin, across which captured spies were exchanged during the division of Germany and the Cold War.
Potsdam developed into a centre of science in Germany from the 19th century. Today, there are three public colleges and more than 30 research institutes in the city.
You can discover more of what Potsdam has to offer here.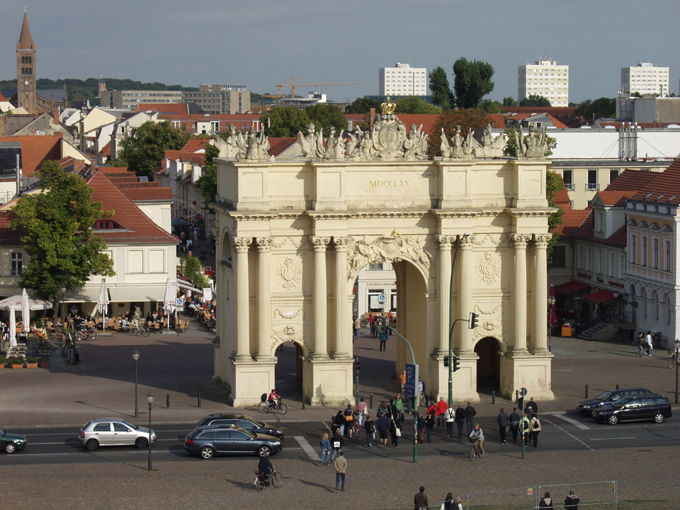 ​
Photo: Stadtverwaltung Potsdam / H. Kreft