Watch this space for information about confirmed speakers.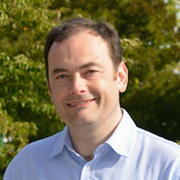 Matt Clark is a Research Leader in the algae, fungi and plants division at the Natural History Museum. He carried out his PhD work at the MPIMG in Berlin-Dahlem, and ICRF London. Prior to joining NHM in 2018 he was Head of Technology Development at the Earlham Institute where he led the project to sequence, assemble and annotate the difficult (very large and hexaploid) wheat genome. Current projects continue to combine his strong interest in sequencing technology with agrigenomics e.g. monitoring airborne pathogens using nanopore sequencing, and he is a founding member of the international wheat pan-genomic project.
---

Jessica Eise is a writer, researcher and Ross Fellow in the Purdue University Brian Lamb School of Communication doctoral program. Her expertise lies in communication around climate change, food security, agriculture and global chronic stressors. Jessica's articles have appeared in CNBC, Salon, MarketWatch and Thomson Reuters Foundation News, amongst others. Her books include How to Feed the World, The Communication Scarcity in Agriculture and other works. Jessica is currently the principal investigator on a multidisciplinary, international grant-funded project to create a climate change adaptation information network in Colombia. She has a master's in journalism and international relations from New York University and formerly worked in international media production, new media and communications.
---

Christine Foyer is the Professor of Plant Sciences at the University of Birmingham, UK. She is the General Secretary of the Federation of European Societies of Plant Biologists, an elected Board Member of the American Society of Plant Biologists and a Member of the French Academy of Agriculture. She is a senior Editor for Plant, Cell and Environment, an Associate Editor for the Biochemical Journal, the Journal of Experimental Botany and Food and Energy Security. Christine has over 400 published papers and currently has an H-Index of 92. For the last ten years she has been on the Thomson Reuters IP and Science official list of Highly Cited Researchers ranked within the top 1% most cited works for their subject field and year of publication, earning a mark of Exceptional Impact. She is an expert in plant metabolism and its regulation under optimal and stress conditions. Her research interests concern stress (drought, chilling, high light, aphid infestation) effects on plants, focusing on how primary processes (photosynthesis respiration) alter the reduction/oxidation (redox) status of the cell and associated signalling.
---

Fernando Geu-Flores is an Associate Professor in the Department of Plant and Environmental Sciences at the University of Copenhagen, Denmark. He leads a research group that investigates the biosynthesis and translocation of toxic alkaloids in promising legume crops. He obtained his BSc in Chemistry at the Pontifical Catholic University of Peru and his PhD in Plant Biotechnology at the University of Copenhagen. He later worked as a postdoc in Sarah O'Connor's lab at the Massachusetts Institute of Technology (Cambridge, USA) and the John Innes Centre (Norwich, UK). Applications of his current research include the generation of improved crops that are free of toxic alkaloids and the production of pharmaceutically interesting alkaloids in cost-effective production systems.
---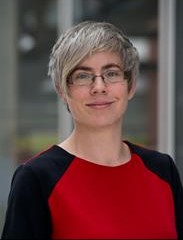 Eva Gietl is a Manager Regulatory Affairs Biotechnology at KWS SAAT SE. Her scientific focus are proteins, allergenicity and toxicity in genetically modified plants. Her scope also includes confined use facilities for genetically modified plants and public affairs. After studying Nutrition Sciences at Friedrich-Schiller-Universität Jena, she received her PhD at the School of Food Biosciences of University of Reading. At Bayer Biosciences GmbH she started working on carbohydrates from genetically modified plants, followed by her first experiences in regulatory affairs at aevotis GmbH. This sparked her interest in regulatory science and regulatory affairs, which led her to a postgraduate degree in Food Regulatory Affairs.
---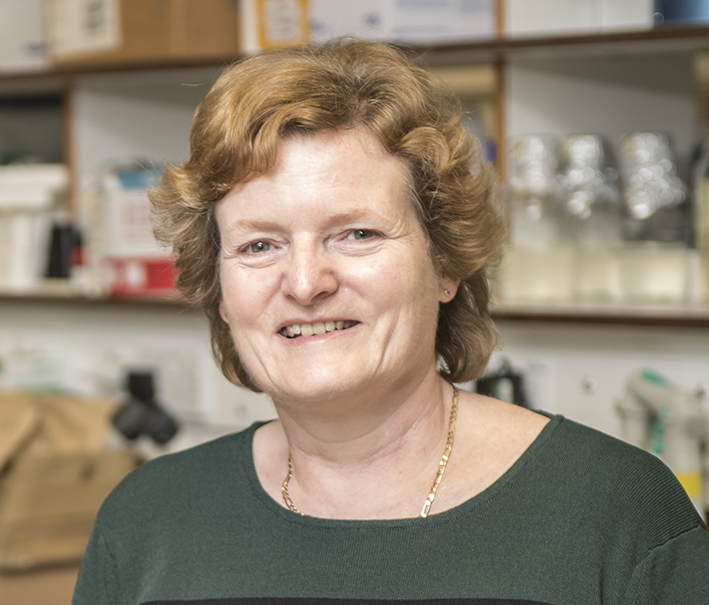 Wendy is Head of the Crop Transformation Group at the John Innes Centre, Norwich, UK. Her group works on the genetic modification and genome editing of crop plants, with a focus on developing new and improved technologies for use in crop species. Her group makes extensive use of CRISPR/Cas9 based techniques and has a specific interest in engineering crops for improved drought tolerance. Wendy is active in public engagement, she holds a Visiting Professorship from the Chinese Academy of Sciences and an Honorary Readership from the University of East Anglia, Norwich.
---

Natalie Laibach holds a master's degree in biotechnology from the University of Münster. Her PhD in Biology, focusing on plant biotechnology and rubber biosynthesis of Russian dandelion was finished at the University of Münster, Germany, in 2016 under the supervision of Prof. Dirk Prüfer. Thereafter, she worked as post-doctoral researcher interested in the developed of future crop plants at the Fraunhofer Institute for Molecular Biology and Applied Ecology and as a stand-in group leader at the University of Münster. Currently, she is a postdoctoral researcher at the Technology and Innovation Management in Agribusiness at the Institute for Food and Resource Economics, University of Bonn, Germany. She is working in the interdisciplinary STRIVE (sustainable trade and innovation transfer in the bioeconomy) project and is interested in sustainability oriented innovations and technological developments in biotechnology and agriculture.
---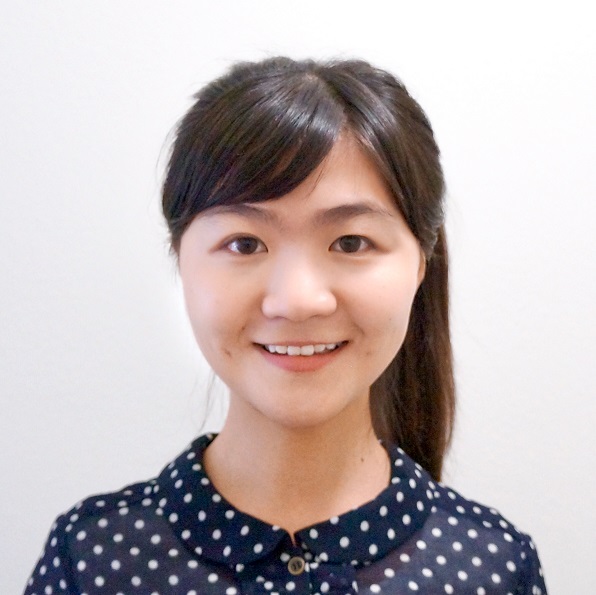 Dr. Shanshan Luo is a postdoctoral fellow at Max Planck Institute for Terrestrial Microbiology. She received her Ph.D. in Chemical Engineering from UCLA (University of California, Los Angeles), USA and her B.S. in Chemical Engineering from Tsinghua University, P. R. China. Her research on design and construction of synthetic CO2 fixation pathways began as a graduate student in the laboratory of Dr. James C. Liao and continued as a postdoctoral fellow in Dr. Tobias Erb's lab in Marburg. She is focusing on building CO2 fixation systems with a bottom-up approach.
---

Kirsi-Marja Oksman-Caldentey, PhD (Pharm.) is a Research Manager in the Industrial Biotechnology and Food Solutions research area at VTT Technical Research Centre of Finland Ltd., and also holds an adjunct professor position at the University of Helsinki. She has experience both from industry and academia, and has published over 100 peer-reviewed papers (H-Index of 41). Kirsi-Marja Oksman has been in the editorial boards of several scientific journals, and is currently an Editor of Frontiers in Plant Science. Furthermore she belongs to the scientific advisory boards of RIKEN (Japan) and Agrotecnio (Spain). Kirsi-Marja has large scientific networks. She has been especially active in various European platforms (e.g. EPSO board member) and in EU as an expert and evaluator of 7th Framework and Horizon2020 projects as well as coordinated herself a large EU research project. She is an expert in plant biotechnology, bioactive secondary metabolites and plant molecular farming. Her present research interest focuses on understanding the complexity of biosynthetic pathways of plant secondary metabolism at systems level, and utilizing living cell factories to produce physiologically active compounds or ingredients for various commercial applications.
---
Björn Niere is a Senior Policy Advisor in the "ONEWORLD – NO HUNGER" initiative of the German Ministry for Economic Cooperation and Development (BMZ). He is responsible for aspects of sustainable agriculture ranging from climate change related issues, agroecology and organic farming to animal husbandry, including One-Health aspects. Björn Niere holds an MSc and PhD in Agriculture from the Humboldt-University, Berlin, and Bonn University, respectively. He was a post-doc at the International Institute of Tropical Agriculture (IITA) in Uganda, working on biological control of banana pests. In 2003 he joined the Federal Biological Research Centre for Agriculture and Forestry (BBA), Germany where his duties included statutory testing of crop plants for resistance against nematodes, pest risk assessment and management of quarantine and other plant pests. He served in several working groups of the EU Commission and the European and Mediterranean Plant Protection Organization (EPPO) and from 2015-2018 was a Member of the Plant Health Panel of the European Food Safety Authority (EFSA).
---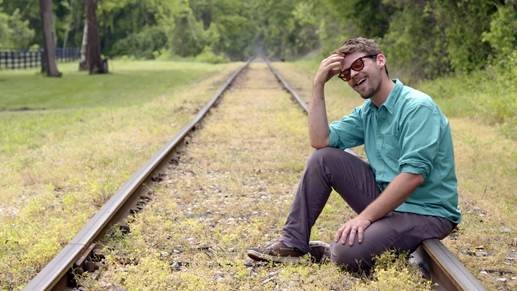 As the driving force behind KNOW IDEAS MEDIA, Nick is a communicator in the fields of agriculture, food, and their related sciences. In addition to articles, and public speaking engagements, Nick has a very active social media presence and YouTube channel that features original videos every week. Those videos are often shared by significant food and agriculture sites, in addition to trending as high as #2 on popular sites like Reddit, with collective views for a single video on various major sites reaching as high as 35 million. Nick is proud to be known for being fair-minded, well-researched, and for presenting facts with both grace and humor. Nick is also very proud to be a source that is highly trusted within the agriculture industry, as well as outside of it.
As an educator, Nick is neither a scientist or a farmer, which allows him to better understand the average consumer's perspective. Thanks to many years of direct experience doing communications work, Nick has learned a great deal about what truly changes minds, how to build genuine consensus, and how to combat the usual challenges that range from zealous, aggressive activists, to misinformation that refuses to die. You'll find Nick's Enthusiasm to be quite infectious, and you should walk away from his presentation feeling more empowered in your food choices.
---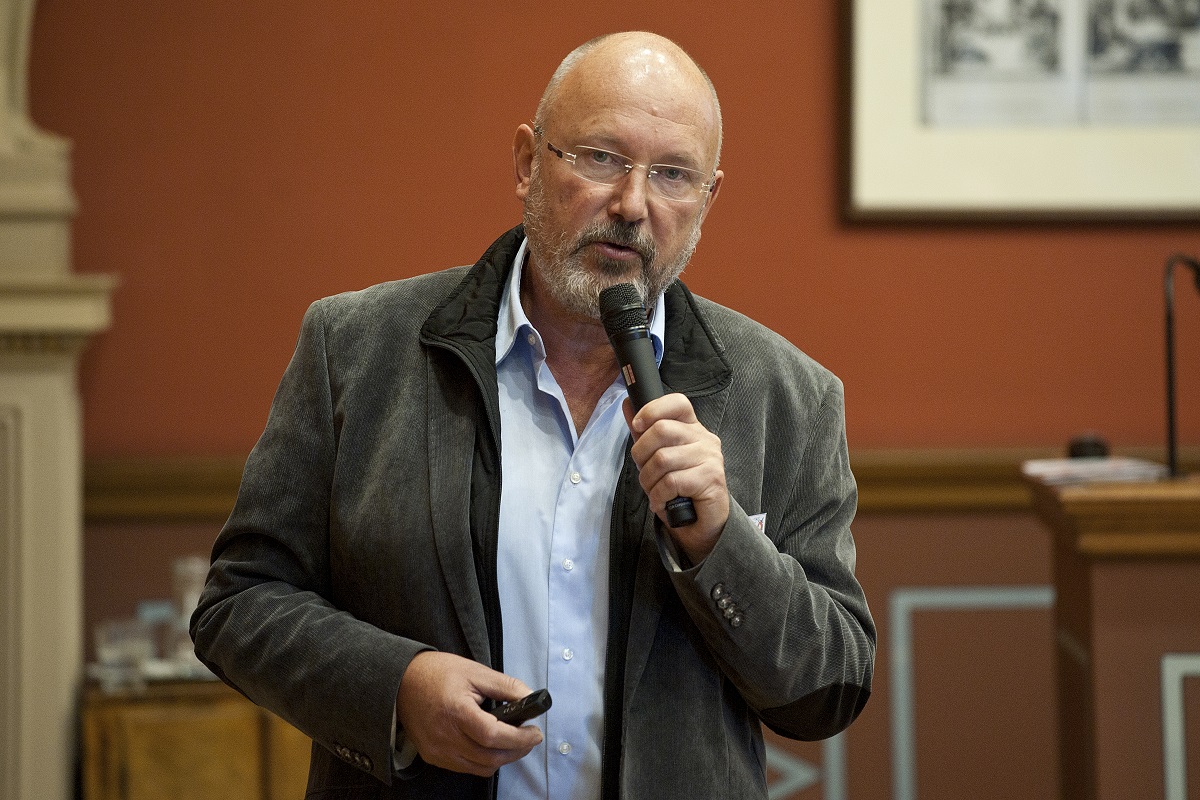 Prof. Dr. Joachim Schiemann has been director of the Institute for Biosafety in Plant Biotechnology at Julius Kuehn Institute (JKI), Federal Research Centre for Cultivated Plants, until his retirement in September 2016. Since 2006 he is Honorary Professor at University of Lüneburg. Joachim has been coordinating several national and EU-funded cluster projects on biosafety research, e.g. BIOSAFENET (Biosafety Research Communication Network) and GRACE (GMO Risk Assessment and Communication of Evidence). From 2000 to 2003 he was member of the Scientific Committee on Plants of the European Commission, Health & Consumer Protection Directorate-General, and from 2003 to 2009 member of the Panel on Genetically Modified Organisms of the European Food Safety Authority (EFSA). From 2002 to 2012 he was member of the Executive Committee of the International Society for Biosafety Research (ISBR), from 2004 to 2008 President of ISBR. From 2004 to 2017 he has been advisor for the Steering Council of the European Technology Platform "Plants for the Future". Currently, Joachim is co-editing the Frontiers Research Topic "Plant Genome Editing – Policies and Governance".
---

Alison Smith is Professor of Plant Biochemistry in the Department of Plant Sciences at the University of Cambridge.  Her research interests are focussed around the metabolism of plants, algae and bacteria, in particular of vitamins and cofactors, and more recently for compounds of commercial interest such as high-value pigments and plant natural products. Current projects include taking a synthetic biology approach to developing microalgae as industrial biotechnology platforms, the role of vitamins in the interaction of algae with other microbes in the environment, and the use of algal cultivation for production of food ingredients, biomass, or waste remediation. She has interacted with industry throughout her career, from agrichemical to oil companies to small start-ups, seeking to promote ways in which her research could be of use to them, and was a founding member of the Algal Biotechnology Consortium in 2007.
---

Mark Tester is professor of plant science at King Abdullah University of Science and Technology. Prior to joining KAUST in February 2013, he was an ARC Federation Fellow and professor of plant physiology at the University of Adelaide, when he established The Plant Accelerator. Previously, he was a Senior Lecturer at the University of Cambridge, where he also received his PhD in 1988. Mark's research aims at understanding molecular processes that allow plants to survive in suboptimal conditions and using this to improve abiotic stress tolerance of crops. In 2017, he led the publication of the quinoa genome sequence in Nature, in 2018 he became a Clarivate highly cited researcher and in 2019 he won the Khalifa International Award for Distinguished Innovative Studies and Modern Technology.
---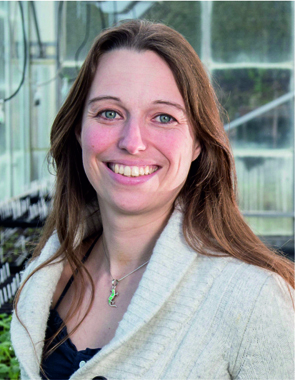 I completed a degree at the University of East Anglia in Molecular Biology and Genetics before continuing to study for an MSc in Plant Breeding and Biotechnology. Following an Industrial CASE PhD studentship with Monsanto on oilseed rape (OSR) canopy architecture, I began work at the John Innes as a Postdoctoral Researcher before becoming a Senior Scientist in 2013.
My personal research focuses on Brassica genetics and genomics with specific interest in the practical application of techniques and provision of materials to industry. Previously this has included the development of low polyunsaturated fatty acid (PUFA) rapeseed cultivars for the biolubricants industry and the development of marker technologies for gene discovery and plant breeding programs. My current research involves the identification of genetic resistance to Brassica pests, with a strong focus on slugs and cabbage stem flea beetle (CSFB), two major economic pests of OSR. We are one of only two laboratories in Europe rearing CSFB in house, allowing controlled variety screens for larval and adult CSFB damage. Current collaborations also include elucidating the genetic control of PAMP triggered immunity in Brassica (Chris Ridout) and utilizing pod shatter resistance testing to develop an industry standard (Lars Ostergaard and the Agriculture and Horticulture Development Board (AHDB)).
I am Project Manager for the £4.4 million BBSRC sLoLa Brassica Rapeseed and Vegetable Optimisation (BRAVO), which aims to understand seasonal and environmental effects on developmental transitions in Brassica crops, and to use this information to improve reliability, yield and quality. BBSRC BRAVO brings together UK plant scientists and industries representing horticultural and oilseed Brassica crops to increase robustness in crop performance in a changing environment.
---